brand | campaigns | digital + tech | CREATIVE CONTENT
Inspired by the academic past and rich historical archives the University of Oxford licensing brand proposition was defined and delivered via an inspirational style guide. This covered categories such as fashion and apparel, homeware, children's toys and innovative tech and sparked the production of a comprehensive set of packaging guidelines to provide guidance and brand uniformity for an international rollout. A bespoke brand licensing web portal was designed and built to provide a global repository accommodating multi user level access to graphical assets, guidelines and the online approval process.
Licensing style Guide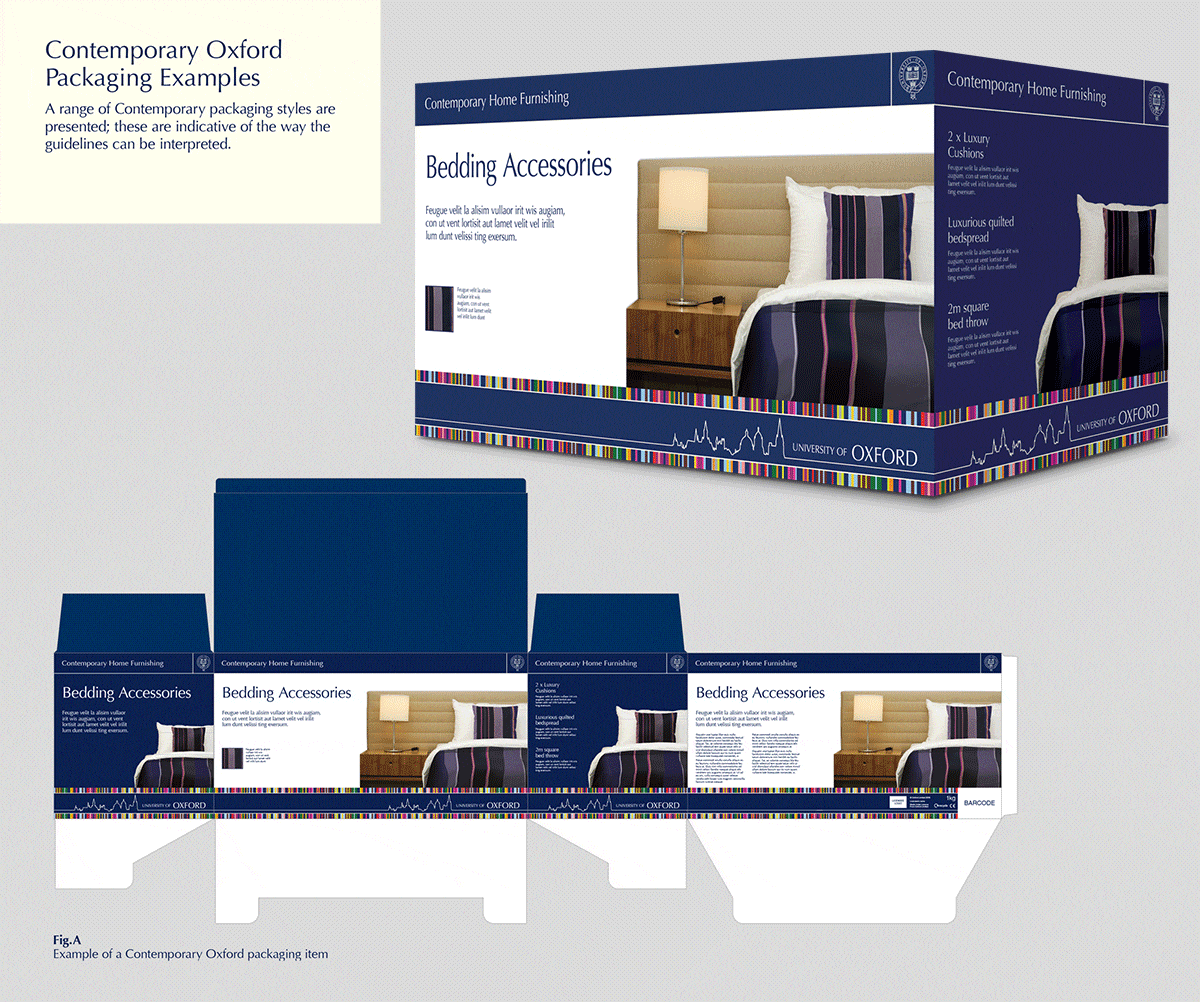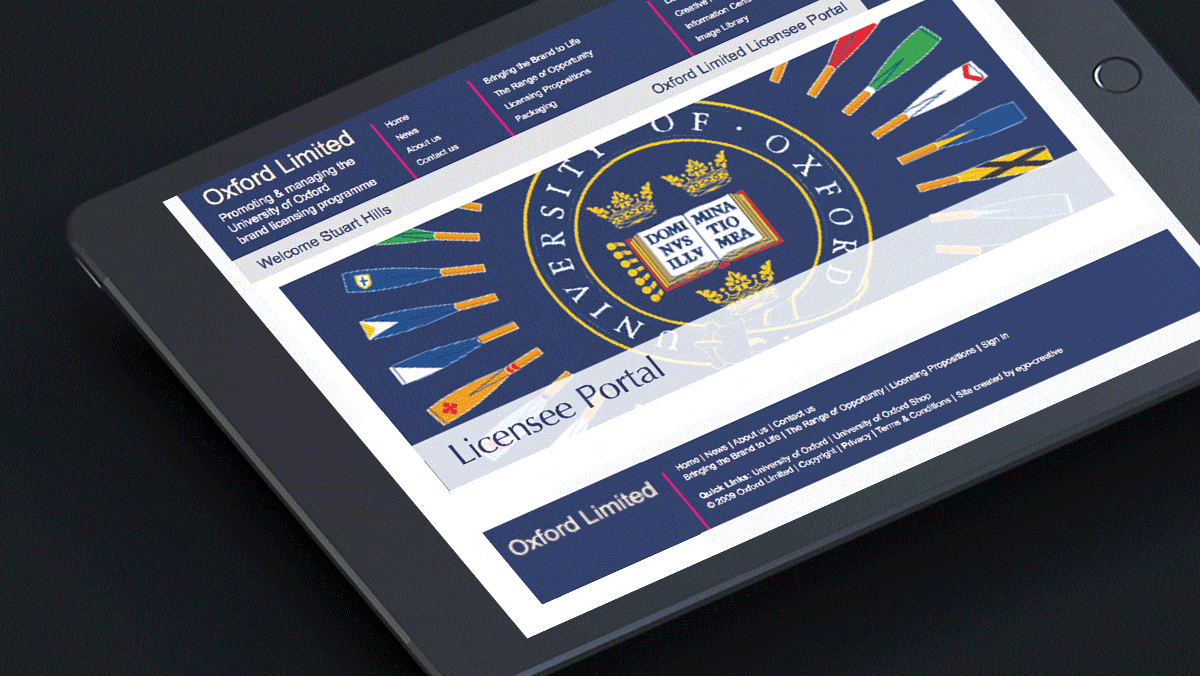 Are you ready for a meeting of minds?
TURN HEADS • MAKE CONNECTIONS • DRIVE SALES